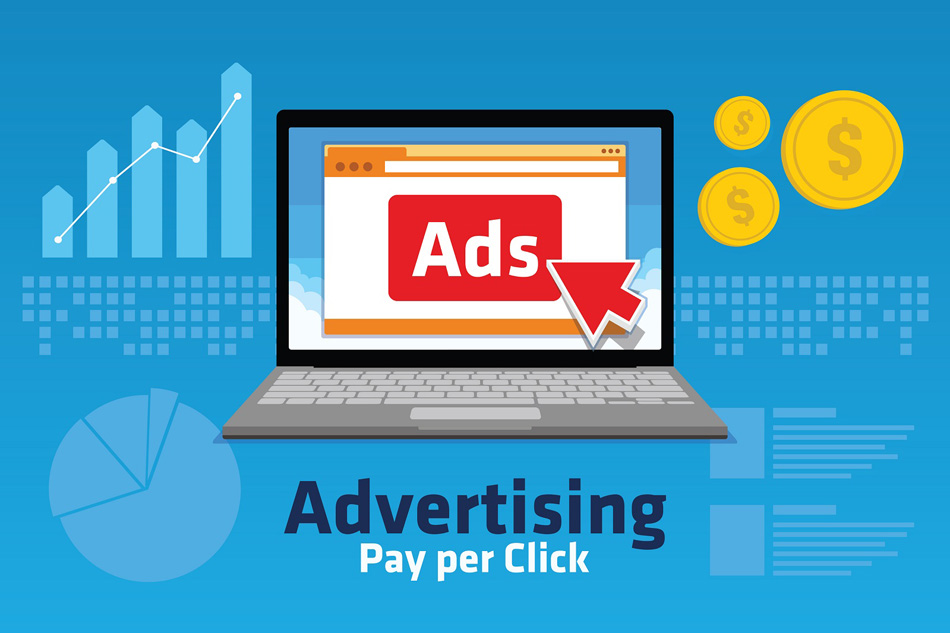 PPC or Pay Per Click Marketing was born to complement organic SEO. If your Los Angeles or Santa Monica business wants instant and targeted traffic, PPC is the way to do it.
PPC is a massive industry, and it is still growing. Currently, paid search is bigger than any forms of advertising (radio, outdoor or cinema advertising) and is worth $34.9 billion worldwide.
Back in 2012, ad spend rose 18 percent and was expected to reach $61.1 billion this year. Onwards, it is projected that it will grow by as much as 75 percent more in the next five years.
Why Choose PPC over other Online Marketing?
Businesses which have ongoing PPC campaigns are getting more clicks. The global year on year click through rate in the first quarter of 2013, in fact, reached 62 percent.
Aside from higher CTR, PPC provides a fast, measurable results to businesses. You can turn it on and off anytime allowing you control of your schedule as well as your budget. Paid advertising also enables you to target a specific location providing your business better visibility in that area plus you only pay based on the number of clicks. There's no faster and easier way to rank on search engines than PPC.
The US Search Ad Spending is on an upward trend. From $15.36 billion way back 2011, it rose to $29.11 billion this year. Much of it are from the big industry players like eBay, InterActiveCorp, State Farm, etc. but don't worry, small businesses like you can get a chunk off of the big players to get to Google's ranking pages and get online leads.
Google holds the largest share of searches amounting to 73.8 percent. Bing and Yahoo together represent 30 percent of the total search engine market share. It's not a question of which search engines you'll choose, though. The question is which PPC company will you entrust your ad budget for you to get your money's worth.
Drive Traffic Media understands your needs and goals
We believe that spending on PPC marketing is one of the best ways to earn online profits and get returns on your investment. Let us get your Santa Monica or Los Angeles business more targeted leads and easy traffic. Call us at 1(888) 375-3058 today.