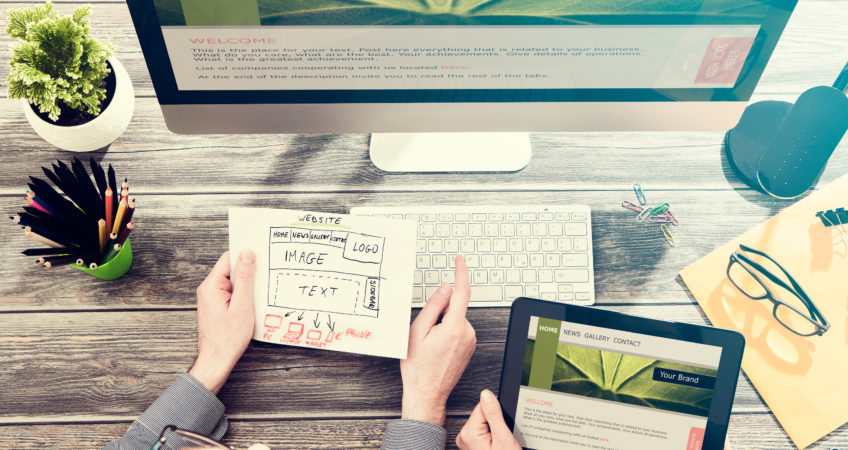 Is Your Site Mobile-Ready?
You may already know that, when you hire an SEO company to design your website, they also take into consideration your users' mobile experiences.  But how is it done?  First, a definition.  "Optimizing for mobile" simply means designing your website so that it's convenient and comfortable for a user who is accessing the site via a mobile device.  It should be easy to read, without having to be resized.  It shouldn't be cluttered.  And it should be easy to use.  Let's take these features one by one:
Your Mobile Site Should Be Easy To Read
This means that your font should be clear, simple, and larger than for your desktop site.  Make sure there aren't a lot graphics or movement, since mobile sites tend to load more slowly than desktop sites.  The site shouldn't have to be re-sized or "pinched in" in order for your customers to find the information they need.  At the same time, your branding should be the same between your mobile and desktop sites.  You want your customers to know who you are at a glance, whether they're looking for you on their home computer or their mobile device.
Your Mobile Site Should Be Uncluttered
While movement, video, and graphics can all look amazing on a desktop site, keep in mind that your customers are probably viewing your mobile site to read articles, or to search for a few key pieces of information, such as directions, your company's phone number, or an order button.  If you sell products via your site, here's a hint: keep the number of steps between finding your mobile site and clicking "order" as few as possible to maximize the probability that your customers will buy using their mobile device.
Your Mobile Site Should Be Easy To Use
If you've ever tried to navigate a poorly-optimized site on your cell phone, you understand why this one can be frustrating.  If a user can't easily click links or buttons on your mobile site, they're less likely to continue using the site and more likely to click away.  This can affect both your search engine ranking and your customer satisfaction rates in a bad way.  Indeed, if your site is difficult enough to navigate, your customer may become so annoyed that they give up on the purchase altogether.  Don't be that site: optimize your links and buttons.
Optimizing For Mobile Doesn't Have To Be Difficult
Where do you get a mobile website?  While some companies have the necessary expertise to build their own, others choose to use an inexpensive subscription service that can write the code for their mobile site for them.  And remember, having the mobile site is only half the battle.  While managing businesses, SEO companies must also act to manage their mobile site in the same way, with excellent content and attention to detail.
Sources:
How I Mobile Optimized My Website In Five Minutes – blog.hartleybrody.com
Optimizing Your Business For Mobile At No Cost – www.entrepreneur.com