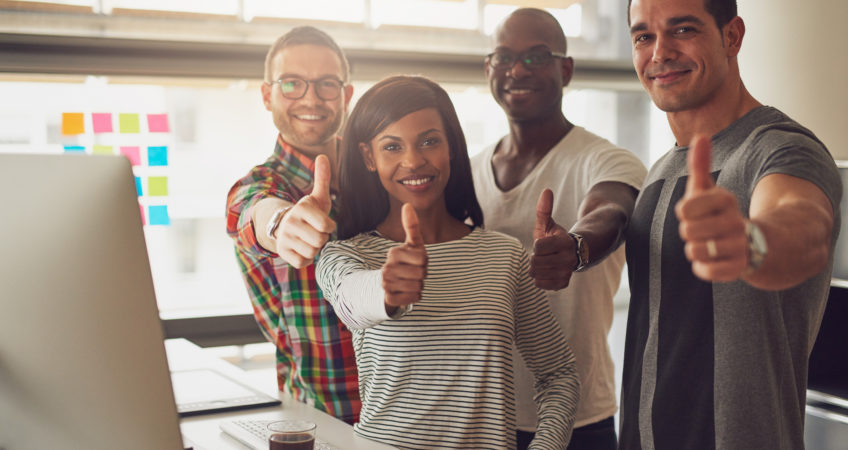 Ways to Retain SEO Agency Clients
When a client hires an SEO agency, a long-term commitment that's plenty of hope is automatically perceived. However, unlike other things that get tougher as time goes, this client-SEO company relationship may either easily become solid or fragile.
Fortunately, there are some helpful ways to keep you and your clients working effectively from the start. Below are some helpful tips to retain your clients:
1) Let clients know what is needed from them for you to properly implement your recommendations.
Often, SEO is difficult to implement if you don't have access or control to their website. This means you'd need to work very closely with other people such as the web developer, web administrator, etc. The downside is your recommendations may be easily left out of place without proper communication.
How do you deal with this?
• Let your client understand why it's necessary for them to follow your advice and strategies.
• Know beforehand what can hinder from executing your SEO updates and then discuss the possible solutions with the client.
• Set a target for everybody involved in the SEO campaign and make sure they're on the same page with you.
• Get to know more of your clients or their superiors as you're likely to contact them for approval, confirmation, etc. from time to time.
2) Make sure to properly educate clients about how SEO differs from pay-per-clicks (PPC) and other channels.
Clients usually go for quicker methods concerning achievement of profits. Compared to PPC, SEO very rarely gives instant results. If your client, who's unfamiliar with SEO, sees some critical metrics spiraling down, he may panic and push down that eject button right away.
How do you deal with this?
• Proactively offer to teach your client how SEO works.
• Before even signing a contract with the client, make sure he knows what to expect. Set expectations about how long it's going to deliver results compared to other channels.
• Frequently provide your client some updates and make sure you're the first to notice any performance changes. Otherwise, your client may think you're not being keen or are simply hiding something.
• Always be honest with your client. If something bad or unexpected happens, let them know right away.
3) Make your SEO strategies open to the client for review.
For the most part, SEO works such as analyzing trends and identifying opportunities all happen in the background. This means all these efforts may easily go unrecognized and unappreciated by clients. Worse, you'll be dealt with accordingly if all they're getting are negative outputs despite all your efforts. This may let them think you're not doing your job, so you'll likely get fired.
How do you deal with this?
Always spend some time to discuss all the work you've done so far and make sure they understand all these. That way, your client won't be surprised about some undesired results if there are any. Much more, they'll feel you really know what you're doing.
Make all the required tasks visible to everybody involved by using shared project management tools such as Teamwork and Basecamp.
Discuss any changes in your SEO campaign and confirm all of them in writing.
4) Be transparent to your client at all times.
There are times you may be too eager to please your client. The important thing is you over-deliver and not the other way around. For some SEO agencies, they'll send a different team to seal the contract and bring another set of people to execute what the client paid for. This kind of approach may be detrimental on the onset as the client could feel they're being taken advantaged.
How do you deal with this?
• Establish a clearly-defined code of conduct on how you deal with clients and execute SEO campaigns. In addition to discussing this verbally, write all these in the contract.
• If possible, let the client talk to your SEO company specialists during the pitch phase. Often, they'll appreciate talking to people they'll actually work with rather than to those who'll quickly disappear out of the picture once the contract is inked.
• Clarify everything that's in the contract including all the caveats. You can, for example, give the client a copy of how you calculate a forecast or access to information that they should know.
5) Let your clients know how much time is realistically needed to start getting positive results.
Clients, who don't know that much about SEO, may be quick to ask how much your agency can provide, say after two or three months. Once they also get what they need such as the strategy documents and audit reports, they'll think they can handle things from there. In reality, SEO efforts produce cumulative results which mean they may all go to waste if stopped prematurely.
How do you deal with this?
• It's best to provide clients factual reports. You can give them case studies of your previous SEO campaigns, so they'll get a glimpse of how long they'll normally take.
• Make specific time frames clear to the client, so they'll not ask for results earlier than expected.
• If your client believes they're ready to pick things up from where you've stopped, make sure you help transition processes smoothly. Give them everything they need to know to make their SEO campaign successful.
Talk to Drive Traffic Media Now
Contact us today at 1 (310) 341-3939 to learn more about our best SEO practices. We're excited to take your business to greater heights.